Product Description
(cheapest) t6 wireless keyboard 2.4ghz g-sensor gyro fly air mouse mini gaming keyboard for tv box pc laptop tablet mini pc

Cheapest T6 Wireless Keyboard 2.4GHz G-sensor Gyro Fly Air Mouse Mini Gaming Keyboard For TV Box PC Laptop Tablet Mini PC

Easy control of PC-based entertainment: Take command of your PC-based media with intuitive wave-and-click control-an easier and more natural way to enjoy your favorite media. Control playback and volume with hand motions. Adjust volume by waving to the right or left; skip tracks with a flip of the wrist. The most interesting feature this Fly Mouse has is the Wii-like Mouse controlling. Wave over the screen will send the mouse pointer to move at the exact trail you draw. Check out the following video for more details. The last sentences the commentator said is "Try to move the mouse pointer by waving around". The USB 2.4GHz Wireless Flying KeyMouse is a mini handheld keyboard which consists of 75 keys and a flying mouse. The flying mouse uses a new kind of position technology. You can control the mouse cursor in the air easily. Its portable and tiny design can be used for travel, school, or any other working environment. It is especially suitable for HTPC environment.
Specifications:

* Wireless: Wireless 2.4GHz connection, smart & portable size
* Keyboard: Built-in Media keyboard
* Operation Range: up to 15 meters
* Dimensions: 200 x 59 x 25mm (approx.)
* Weight: 149g
* Power: Power by 3 x AAA batteries (batteries not included)
* Power: Advance power saving technology
* System support: Supports Window 7 / 98/Me/NT/2000/Mac/Vista / XP
* Color: Black
Package Include:
1x T6
1x USB receiver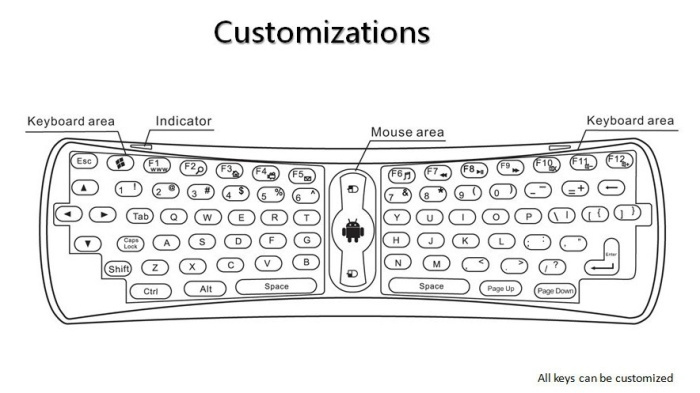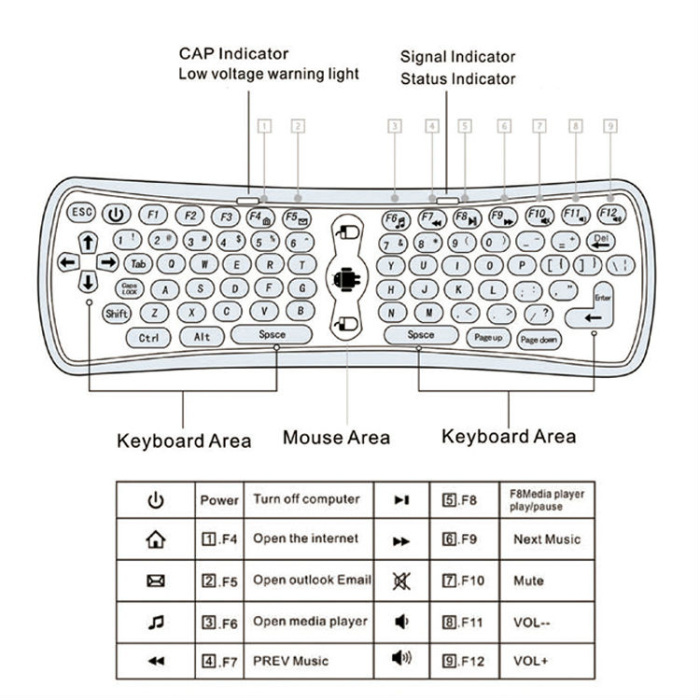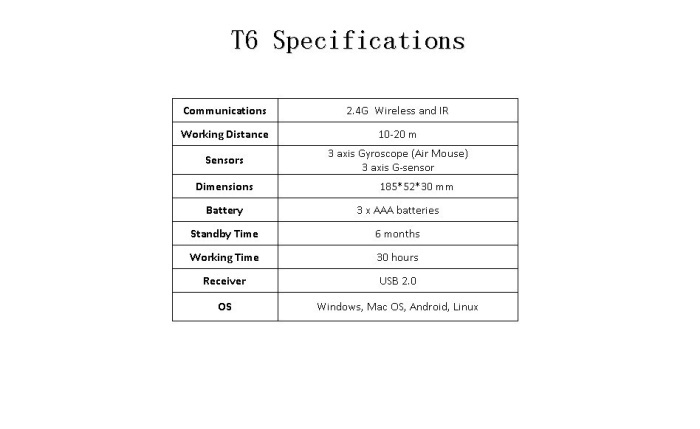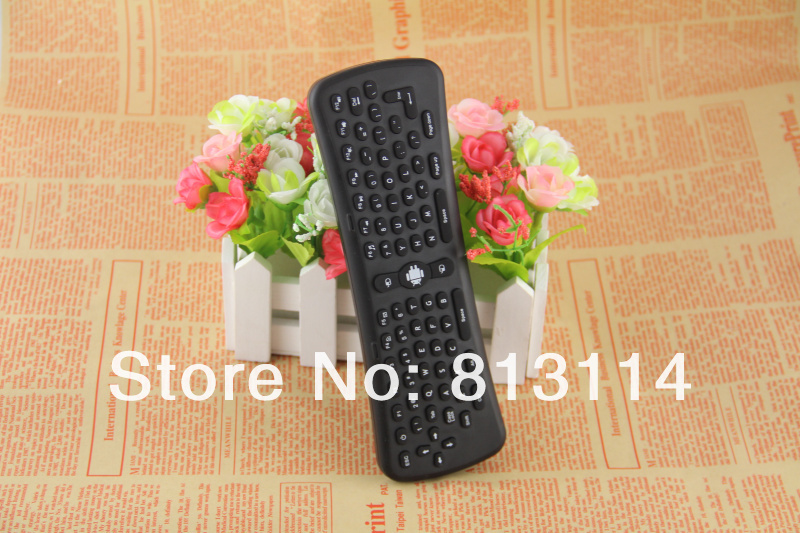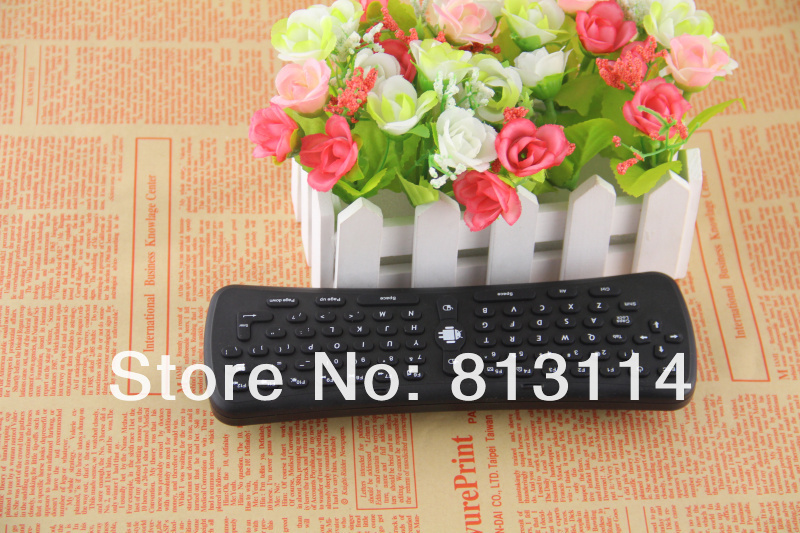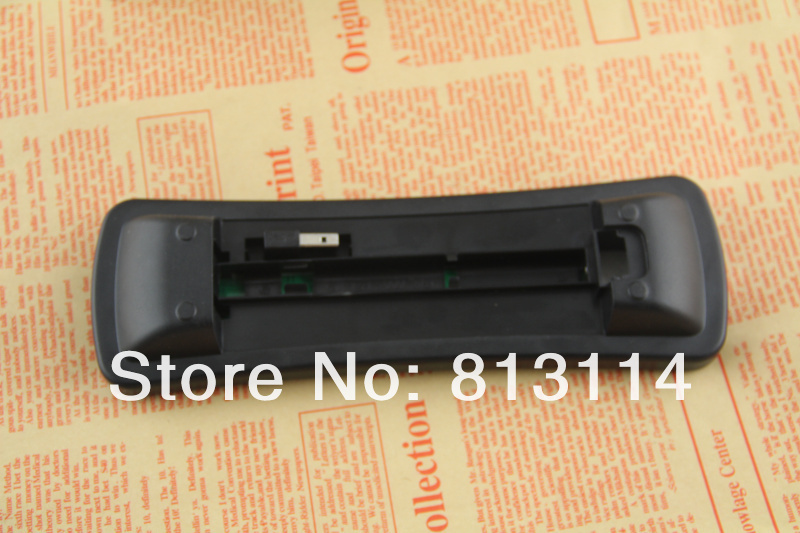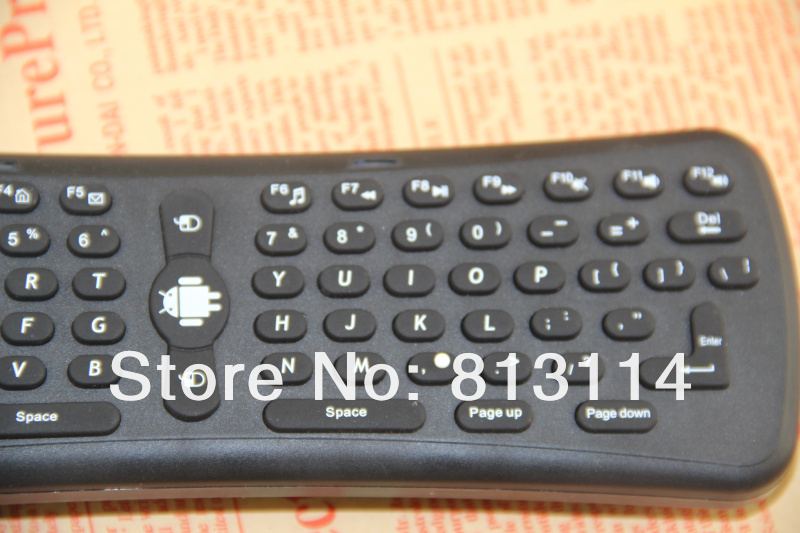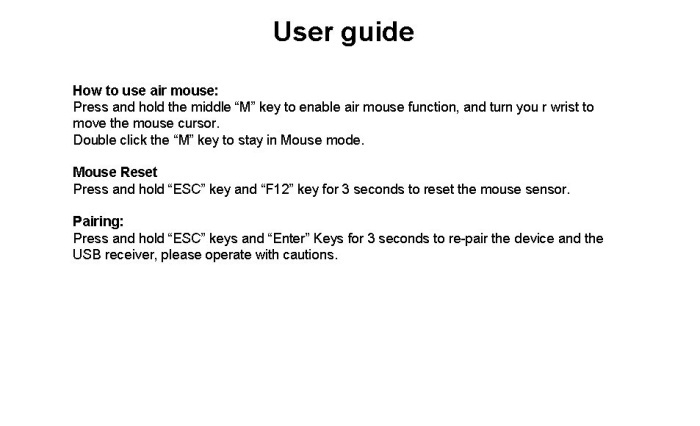 Please send the picture to us after you share it,we will give you the discount when you purchase in our store,or Send you a free gift.thanks!
Welcome to visit our store websit
http://ani.sg/sg/a.php?s=store/813114
Will give you a big surprise!!!
Please feel free to contact with me if you have any questions before or after the purchasing in my store!